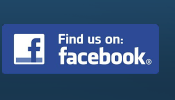 Click here to take our questionnaire.
The answers let us know what is most important to our membership. We want to advocate what is important to you!

Thanks to everyone who participated in the First Annual Lawrence Apartments Association Apartment Fair April 26, 2012 at the Bird Dog. It was a great success. We want to personally thank The Grove Apartments/ Campus Crest at Lawrence, Tuckaway Management, LC (Tuckaway, Briarwood, Hutton Farms, Hawker), Downtown Lofts and McCullough Development Inc (Village Square, Hanover Place, Stonecrest Townhomes) for helping make this event such a success. Also we want to thank LAA's President, Marty Moore for getting his band together to play at the event. We had a great turnout.
Lawrence Apartments Association © 2018